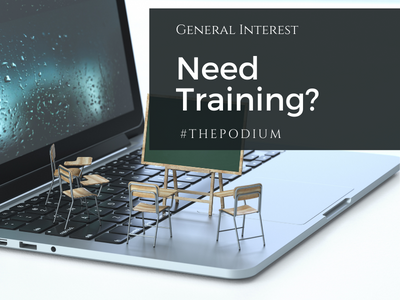 Schedule Your September Training with LPI!
If you are in need of hours for certification don't forget to check out LPI's upcoming events. A six-week Advanced Discovery class will be starting on September 6. The topics to be covered include drafting interrogatories or demand for production of documents as well as deposition notices. Even with your busy schedule, you can take this class at your own pace. $200 for LPI members and $250 for non-LPI members.
If Advanced Discovery isn't your cup of tea, consider the upcoming eight-week Trial Preparation series also starting on September 6. This course will cover pretrial procedures, expert discovery, trial notebook, and witness list and binders. This class can also be taken at your own pace as well as alongside the Advanced Discovery mentioned above. $350 for LPI members and $400 for non-LPI members.
If you are looking for ways to manage your debt consider taking the webinar scheduled for September 8, at noon on Smart Strategies for Managing Debt, presented by Charles Hamilton a Financial Advisor and Development Director with Northwestern Mutual. Charles will review the key features in understanding debt to income ratio, the importance of your credit score and creating a budget. This webinar is FREE for all legal professionals.
Are you having problems figuring out the difference between Dropbox, G Drive, and OneDrive? Do you need to figure out the different settings for sharing your documents on these platforms? If so, check out the Cloud Storage seminar scheduled for September 13 at noon presented by June Hunter. $25 for LPI members and $45 for non-LPI members.
Join us on September 22 at noon when trial lawyer, Angela Jae Chun will go over the Discovery Do's and Don'ts. This is a great opportunity to brush up on problems which could arise during discovery. It's also a great time to collect those certification hours. FREE to LSS members, $25 for LPI members and $45 for non-LPI members.
The last court to join us in our Summer Court Series is Sacramento Superior Court on September 29 at noon. Speaker Rebecca Patterson, Supervising Courtroom Clerk, will review how to submit your documents without getting them kicked back. She will also provide helpful information on the Drop-box, local rules, internal routing, current turn-around times, and the rejection of documents. FREE to LSS members, $25 for LPI members and $45 for non-LPI members.
Categorized in: General