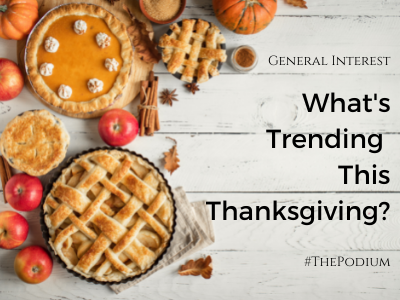 Here are some trends that you might find useful and fun this Thanksgiving Holiday.
Need Thanksgiving Cooking Tips? Ask Alexa!!
That's right. The infamous Butterball Hotline that people have used over the years to call in and ask the experts for assistance during the holidays has added an additional resource for your Thanksgiving cooking needs. Now you can go hands-free and ask Alexa.
The hotline number of 1 (800) BUTTERBALL is still available for those that prefer the old school way by picking the phone. But if you have Alexa in your home, it might be best to go with the more updated hands-free options. You can still talk to the experts but there are videos available to help you with your Thanksgiving cooking needs.
To learn more about your Butterball support options, click here for more information.
Jennie-O Dances into Thanksgiving with the Turkey Dance Challenge!
Yes, you are reading this correctly. Jennie-O has partnered with the people of the infamous talent dance show World of Dance to create a fun dance challenge this Thanksgiving. So, if you like to dance while cooking your turkey, grab a partner, family members, kids, and/or grandkids to participate in the Tik Tok Turkey Dance Challenge.
Click here to learn those smooth moves and put some pep in your step this Thanksgiving with the Turkey Dance Challenge.
Categorized in: General