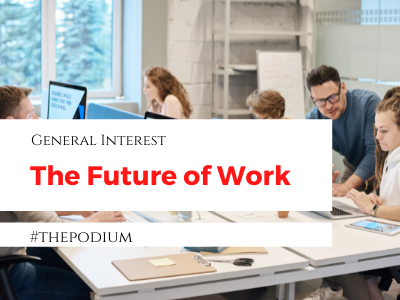 The Four-Day Workweek
In case you missed it, a four-day workweek could be mandated for some California employees if a bill introduced in the California State Assembly is passed. This bill would amend existing legislation in the state and reduce the typical workweek to 32 hours. Work in excess of 32 hours would be paid at an overtime rate of at least time and one-half, i.e. one and one-half times the regular pay. This bill would affect all non-exempt employees. Assembly Bill 2932 would require employers to pay employees the same amount for 32 hours as they would for 40. The change would apply to businesses employing more than 500 workers, with certain exemptions, including those workplaces which have a collective bargaining agreement with a union. This proposed change comes as employees send a clear message that they are looking for better emotional and mental health and better work-life balance.
The four-day workweek has already been implemented in other countries. For example, a company in New Zealand, Perpetual Guardian, is realizing the benefits of the new schedule. The company notes increased employee satisfaction, company commitment, and teamwork, along with decreased stress levels. The reduced work schedule does not harm productivity or company output.
The California Chamber of Commerce opposes the proposed legislation stating that it imposes a cost on employers and includes provisions that are impossible to comply with. It also possibly exposes businesses to litigation under the Private Attorneys General Act (PAGA). The California Chamber of Commerce also could discourage job growth and reduce opportunities for workers in California.
Some companies are giving the concept a try. However, the number of companies who have switched permanently to the reduced schedule remains low, and it is uncertain whether the four-day workweek will be adopted mainstream. In some cases, implementing a four-day week may not be cost-effective.
For more background on this proposed change to the future of work in California, and how other parts of the world are reacting to this change, please review the articles linked below.
https://www.computerworld.com/article/3657773/california-eyes-four-day-workweek-for-larger-firms.html
https://www.changerecruitmentgroup.com/knowledge-centre/the-pros-and-cons-of-a-4-day-working-week
Categorized in: General