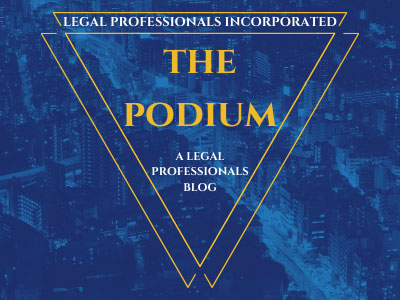 – VOLUNTARY E-FILING EXPANDS JULY 14 TO INCLUDE NEARLY ALL CIVIL CASE TYPES
Effective July 14, the San Francisco Superior Court is expanding its voluntary efiling program to include 25 new case types, Presiding Judge Cynthia Ming-mei Lee announced today.
Since announcing voluntary expansion of Civil efiling in January 2014, the Court has processed nearly 4,000 General Civil efiling transactions by 520 unique law firms.
The Court' efiling program will include all Civil case types except limited Unlawful Detainer and Small Claims cases. The voluntary efiling expansion that takes effect July 14 includes the following additional case types:
Civil Harassment
Elder and Adult Dependent Abuse
Order of Examination
Petition for Change of Gender and for Issuance of New Birth Certificate
Petition for Name Change
Petition for Change of Name and Gender
Petition for Compromise of Claims
Unlawful Detainer – Commercial
Unlawful Detainer – Residential (Unlimited Jurisdiction)
Unlawful Detainer – Landlord/Tenant Residential (Unlimited Jurisdiction)
Unlawful Detainer – Drug-Related
Wrongful Eviction
Petition for Forfeiture/Asset Forfeiture
Claim Opposing Forfeiture
Quiet Title, including McEnerney
Petition for Relief in Discovery Dispute Related to Out-of-State Case
Labor Judgment
Sister State Judgment
Rico
Complaint within Small Claims Jurisdictional Limit by Assignee of Record
General Negligence
Administrative Review
Other Civil Petitions
Other Exempt Status Complaints
Other non-exempt Complaints
Asbestos cases, Probate Trust and Complex Litigation cases are subject to mandatory efiling, not voluntary efiling.
Efiling rules are contained in San Francisco Superior Court local rule 2.10.
File & ServeXpress (formerly LexisNexis), which has served and will continue to serve as the Court's efiling vendor, also will provide service for the additional voluntary efiling of the 25 new case types. File & ServeXpress remains as the agent of the Clerk to collect statutory filing fees. File & ServeXpress provides free training to law firms on the efiling system and services as well as free technical support to registered users. More information is available at www.fileandservexpress.com.
The Court has selected One Legal as an additional efiling vendor through a competitive process. Questions about One Legal's ability to serve as an efiling vendor to the San Francisco Superior Court should be directed to the company.
The Civil efiling expansion is a key element of the Court's Electronic Information Management (EIM) project, managed by Civil Administrator Wayne Parinas and Court Managers Pat Kilkenny and Regina Dennis, and overseen by Presiding Judge Lee and Court Executive Officer T. Michael Yuen. The project, which began in March 2013, is aligned to the Court's strategic plan and aims to use technology to improve service to the public, save money and reduce paper use.
Categorized in: Legal Procedure