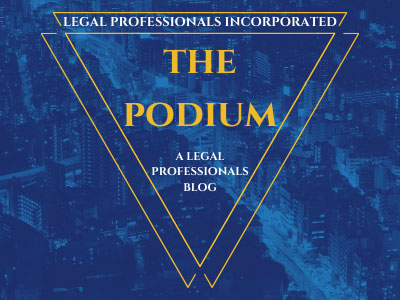 The Constitution of the United States, along with the Sixth and Seventh Amendments, guarantee the right to a speedy trial by an impartial jury. The Los Angeles Superior Court (LASC) is dedicated to supporting this right for all persons having matters before the Court by providing a sufficient number of qualified jurors from a cross section of the community for every jury trial.
In Fiscal Year 2016/2017, LASC processed a total of 1,893,702 juror summonses. Of those who were summoned, LASC received no response from 621,561 individuals (an additional 311,880 summonses were returned as undeliverable). Of the 960,261 individuals who did respond to their summonses, 411,845 served as jurors for an average of 1.49 days for a total of 3,939 jury trials.
LASC firmly believes that jury duty is a responsibility that all qualified citizens must share to maintain a robust jury pool and, thus, maintain a high-quality judicial system.
As part of the Court's coordinated program to encourage participation in jury service, Judge Salvatore T. Sirna will convene juror sanction hearings for LASC East District citizens who did not respond to jury-service notices mailed on three separate occasions to their last-known addresses.
Sanction hearings for the East District will take place at the Pomona Courthouse, 400 Civic Center Plaza, Pomona, 91766, in Department A (first floor) on the following dates:
• Thursday, March 8, 2018; 1:30 p.m.
• Thursday, March 15, 2018; 1:30 p.m.
• Thursday, March 22, 2018; 1:30 p.m.
• Thursday, March 29, 2018; 1:30 p.m.
The jurors in the East District to whom notices were mailed are among thousands who may face stiff fines, plus a new jury service assignment, for failure to respond to the jury-service notices. Cities and unincorporated areas assigned to LASC's East District include Avocado Heights, Azusa, Baldwin Park, Bassett, Brea Heights, Cal Poly Pomona, Charter Oak, Citrus, City of Industry, Claremont, Covina, Diamond Bar, El Encanto, El Monte, Falling Springs, Firestone Scout Reservation (LA Co. only), Five Points, Glendora, portions of Hacienda Heights, Irwindale, La Puente, La Verne, Mount Baldy (LA Co. only), Norwood Village, Phillips Ranch, Pomona, Puente Hills, Rowland Heights, San Dimas, South San Jose Hills, Valinda, Vincent, Walnut, West Covina, West Puente Valley, Westmont, Whittier Narrows, and Woodside Village.
"Sanctions are a last resort and may not be imposed if a person agrees to serve. The Court's priority is having people cooperate with us to ensure that jury service is shared by all eligible citizens in Los Angeles County, as mandated by the Legislature," said Presiding Judge Daniel J. Buckley.
As a result of One Trial Jury Service, jurors summoned for jury duty need only be present at a courthouse for a single day of jury selection or one trial. If jurors are not selected to be part of a jury—or a jury panel—on the first day, jurors will be excused with their jury-duty obligation completed for at least 12 months. However, if jurors are selected to be part of a jury—or a jury panel—they must serve until the trial is completed or they are excused by a bench officer.
Juror sanction hearings for the Northeast District will take place in April at the Pasadena Courthouse. The Southeast District will hold juror sanction hearings in May at the Norwalk Courthouse.
For more information, contact the Los Angeles Superior Court's Public Information Office at publicinfo@lacourt.org or (213) 830-0801. Media request forms (MC-500 and MC-510) should be faxed to (213) 621-7642.
http://www.lacourt.org/newsmedia/uploads/1420183715222918NREastDistrictJurorsOrderedtoAppearatSanctionHearingsFINAL.pdf
Categorized in: Court Notices