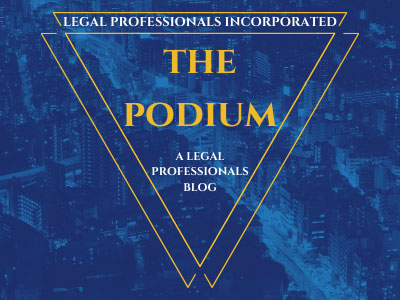 The Los Angeles Superior Court (LASC) has announced that the complex civil litigation program located at Central Civil West (CCW) Courthouse and some civil courtrooms at the Stanley Mosk Courthouse will relocate to the historic Spring Street Federal Courthouse, located at 312 N. Spring St., Los Angeles, in mid-April, with hearings set to begin April 16.
Designed by Gilbert Stanley Underwood and Louis A. Simon as a major example of Art Moderne architecture, the Spring Street Courthouse was completed in 1940 and originally served as both a courthouse and post office. It was the third federal building constructed in Los Angeles to serve its rapidly growing population in the early twentieth century. Since the mid-1960s, it has functioned solely as a courthouse, most recently for judges from the United States District Court, Central District of California before their relocation in 2016 to the new First Street Federal Courthouse in downtown Los Angeles.
"Relocating to the Spring Street Courthouse will enable us to expand access to justice," said LASC Presiding Judge Daniel J. Buckley. "LASC is honored to help preserve this national historic landmark as a place for the administration of justice."
Savings from the relocation of the complex litigation program will offset much of the costs of the Spring Street Courthouse lease, providing opportunities for expanding courtrooms without additional cost. Because the Spring Street Courthouse is currently used for judicial functions, LASC will be able to move in without costly renovation or alterations.
The innovative lease agreement, accomplished under Section 111 of the National Historic Preservation Act, involves LASC, the federal General Services Administration (GSA), which manages the Spring Street Courthouse, and the Judicial Council of California. According to the GSA, the Spring Street lease agreement is "[the] product of unique collaboration between federal, state and local government in the public interest."
Portions of the Spring Street Courthouse will continue to be occupied by the U.S. Attorney, U.S. Probation and Pretrial Services and other federal government operations.
In 2012, the United States Department of the Interior and the National Park Service designated the Spring Street Courthouse a national historic landmark as it was the site for the 1946 decision in the class-action lawsuit Mendez, et al vs. Westminster School District of Orange County, et al. Throughout its time, the courthouse has also been the site for numerous trials and proceedings involving other significant issues and celebrities, including Charlie Chaplin, Clark Gable and Bette Davis.
Business hours for the Spring Street Courthouse are Monday-Friday, 8:30 a.m.– 4:30 p.m., excluding court-observed holidays. A courtroom directory, parking information and other details about the courthouse can be found on LASC's website at www.lacourt.org/courthouse.
Questions about the Spring Street Courthouse should be directed to LASC's Public Information Office at (213) 830-0801 or publicinfo@lacourt.org.
http://www.lacourt.org/newsmedia/uploads/14201838823518NRSpringStreetCourthouseFINAL.pdf
Categorized in: Court Notices