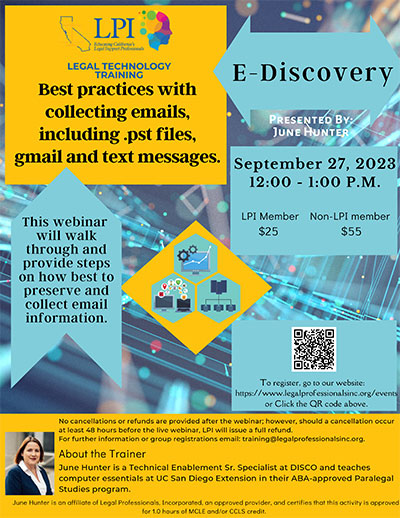 September 27, 2023 – 12:00-1:00PM New Date
Presented by: June Hunter
Best practices with collecting emails, including .pst files, gmail and text messages.
This webinar will walk through and provide steps on how best to preserve and collect email information.
The webinar link and call-in information will be sent to you the day before the webinar.
No cancellations or refunds are provided after the webinar; however, should a cancellation occur at least 48 hours before the live webinar, LPI will issue a full refund. This class will not be recorded.