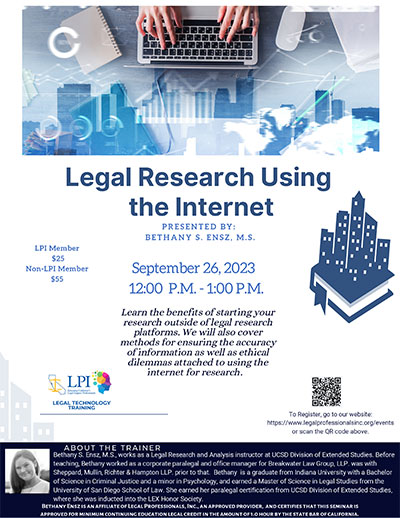 September 26, 2023 – 12:00-1:00PM
Presented by: Bethany S. Ensz, M.S.
Legal Research Using the Internet
Learn the benefits of starting your research outside of legal research platforms. We will also cover methods for ensuring the accuracy of information as well as ethical dilemmas attached to using the internet for research.
The webinar link and call-in information will be sent to you the day before the webinar.
No cancellations or refunds are provided after the webinar; however, should a cancellation occur at least 48 hours before the live webinar, LPI will issue a full refund. This class will not be recorded.