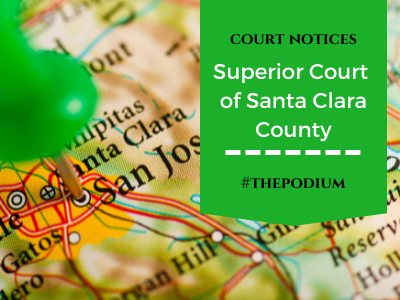 General Order Regarding Face Coverings Required in Courthouses
The Centers for Disease Control, California Department of Public Health, and Santa Clara County Public Health continue to strongly recommend the use of proper face coverings indoors in public spaces. The Santa Clara County Health Officer further recommends that all businesses and government entities continue to require use of face coverings indoors.
Click here to learn more.
Categorized in: Court Notices