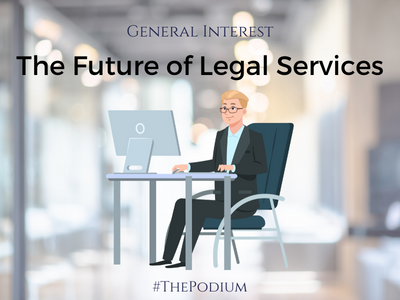 The California State Legislature is scheduled to consider the State Bar's annual licensing fee bill, and the revisions to that bill will place new restrictions on the plans to create a paraprofessional practice program, and could put a two-year freeze on plans for the program.
There are many lawmakers who believe that the State Bar needs to focus on strengthening the lawyer discipline system rather than pursuing programs that give non-lawyers a greater role in the profession.  State Bar leaders are continuing to work on the program that would allow trained nonlawyers to practice in limited areas of the law in specific areas despite the opposition to the concept.  There are also plans to block paraprofessionals from holding an ownership interest in law firms and sharing fees with lawyers.
Proponents of the paraprofessional practice program argue that this will provide representation to Californians who cannot afford a lawyer.  This is not just intended to assist those in serious financial distress, but also those who are employed, but cannot afford the current rates that attorneys charge for their services.  There has also been some discussion about developing online tools, similar to the way TurboTax makes it possible for people to file tax returns without an accountant.  These ideas are being resisted by many lawyers who say online competitors would put consumers at the risk of fraud.
If you would like more information on this subject, the articles linked below will give some information.  You may also want to consider writing your state legislators to express any concerns you may have regarding the creation of a Paraprofessional designation.
https://www.law.com/2022/06/16/revised-bill-poses-new-roadblocks-to-state-bars-plans-for-nonlawyers/
https://www.latimes.com/opinion/story/2022-07-22/california-legislature-state-bar-affordable-legal-online-services
https://www.law.com/therecorder/2022/08/12/lawmakers-want-work-stopped-now-on-state-bars-regulatory-sandbox-paraprofessional-programs/
Categorized in: General