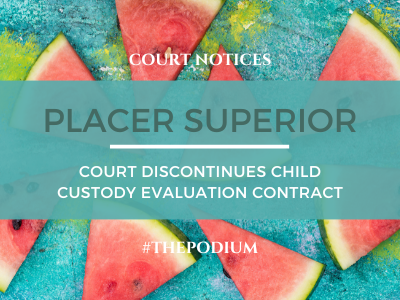 Effective June 30, 2022, the Superior Court of Placer County will discontinue contracting with providers of child custody evaluations in Family Law cases.
This discontinuation of court-connected child custody evaluations will eliminate the need for the parties to wait for extended periods of time for the availability and appointment of court-connected contract evaluators for partial or full family law evaluations. The parties will have the option to select private evaluators who are able to begin the evaluation process based on their private practice schedules.
Click here to learn more.
Categorized in: Court Notices