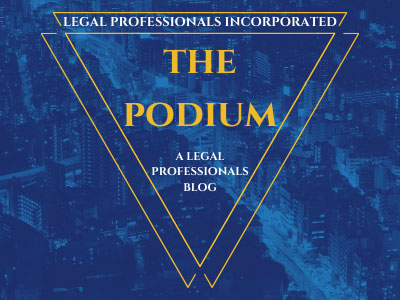 The Los Angeles Superior Court and Journal Technologies held a monthly service provider update meeting last week.
The following items were discussed:
1. Common EFM Error Regarding First Appearance Fees
There is a common error occurring that displays as "Pre-submit fee calculation error: First appearance fee for document is not found. Set up first appearance fee in assessment group mapping." This particular error is very complex and related to all the validation checks against the case data that must be perfect in order for fees to be calculated. Journal Technologies is trying to pinpoint the data issues that would cause this error so that they can implement a fix. In the meantime, the court has agreed that if a filer experiences this error, and can provide a screenshot of it, they are then allowed to show that to the filing clerk and file the document in paper. Be aware that this special exception might not get passed down to all court locations and all filing clerks. If you do experience this issue while filing through First Legal let us know and we will assist you with filing over the counter.
2. Filing Requests for Refund
Filers are still required to submit requests for refunds to the specific court location in paper. The Court indicated they are working on a process that would allow these to be eFiled, and when eFiled, all transactions fees for "Request for Refund" (both court and EFM) would be waived. They hope to have the new process in place by September 30th.
3. Document Types
To help filers identify particular document types, the court has posted an official list to their website. You can find the list here. Knowing exactly what the court has configured for the eFiling system will help avoid rejections and remove doubt about which options are available.
4. Distribution of Orders
The recently updated eFiling FAQ posted on the court website states that signed orders and judgments (a.k.a. Judicial Responses) will be returned to the filer electronically, however, this process is not yet fully functional. The court and Journal Technologies are working hard on this issue. In the meantime, please understand the FAQ is not accurate. Currently only some Judicial Responses are being returned through the portal. Others may come back from the court via e-mail. Some do not come back at all and a paper copy must be purchased at the clerk's office. If you know your order has been signed and it has not been returned to you, contact First Legal and we will assist you.
[Per FirstLegal on 08/21/19]
Categorized in: Court Notices