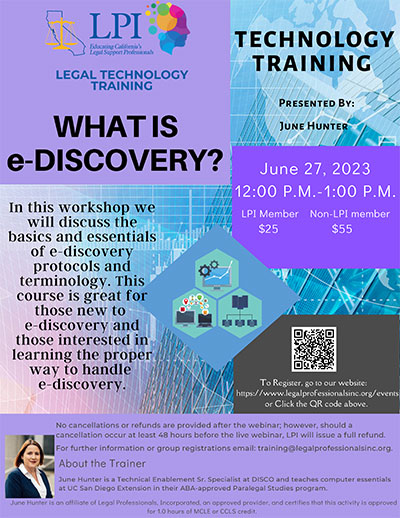 12:00-1:00PM
In this workshop we will discuss the basics and essentials of e-discovery protocols and terminology. This course is great for those new to e-discovery and those interested in learning the proper way to handle e-discovery.
Presented by: June Hunter
The webinar link and call-in information will be sent to you the day before the webinar.
No cancellations or refunds are provided after the webinar; however, should a cancellation occur at least 48 hours before the live webinar, LPI will issue a full refund.