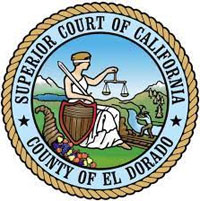 12:00-1:00PM
Speaker: Michael Friel and Amanda Sooth
Michael Friel and Amanda Sooth will go over the court's continued conversion to e-court case management and online access to files which will occur early this Summer.
Michael Friel is the Director of Family Court Services for the El Dorado Superior Court. Previously he served as the Family Law Facilitator/Self Help Attorney for the Court. Prior to joining the El Dorado Superior Court, he worked as a contract attorney for the Lake County Superior Court Family Law Facilitator's office. Prior to working for the Court, he was a sole practitioner in Lake County for 20 years.
Amanda Sooth started with the El Dorado Superior Court in July 2014 and was promoted to Lead Clerk in 2018. In 2019 she was promoted to Operations Supervisor. She currently supervises two of the Court's five sites. She has worked on all types of cases, with her expertise being Family Law. Ms. Sooth has been instrumental in drafting and implementing the Court's protocols in response to the Covid pandemic and the Court's protocols in emerging from the pandemic. Most recently she has been drafting and implementing the procedures for the Court's conversion to its new case management system, including providing public access to records and files of the Court.
Registration is closed.