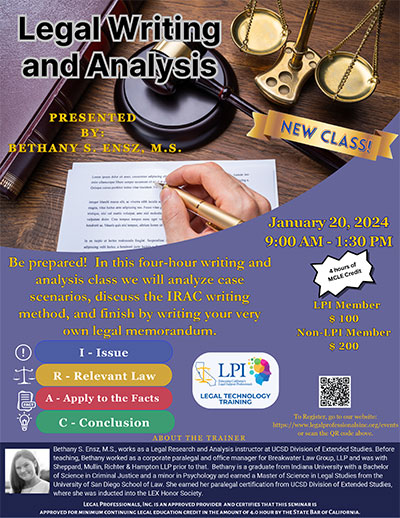 January 20, 2024 – 9:00AM – 1:30PM
Presented by: Bethany S. Ensz, M.S.
Be prepared! In this four-hour writing and analysis class we will analyze case scenarios, discuss the IRAC writing method, and finish by writing your very own legal memorandum.
No cancellations or refunds are provided after the webinar; however, should a cancellation occur at least 48 hours before the live webinar, LPI will issue a full refund. This class will not be recorded.