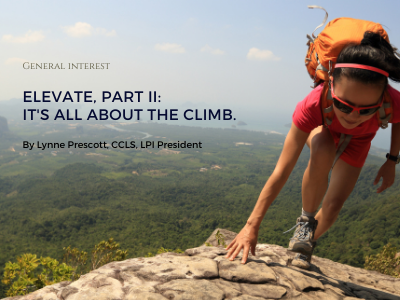 PLEASE NOTE: COVID-19 PROTOCOL AND SAFETY MEASURES WILL BE STRICTLY ADHERED TO DURING THIS HYBRID CONFERENCE. FACE MASKS ARE REQUIRED TO BE WORN IN THE MEETING ROOMS AND IN ANY COMMON AREAS WHERE PERSONS ARE CONGREGATED. WELLNESS SCREENINGS WILL BE CONDUCTED BEFORE ENTERING THE MEETING ROOM. SOCIAL DISTANCING GUIDELINES WILL BE OBSERVED. REFUSAL TO WEAR A FACE MASK OR FOLLOW THESE REQUIREMENTS WILL RESULT IN NON-ADMITTANCE TO THE MEETING ROOM AND RESULT IN YOU BEING ASKED TO PARTICIPATE VIRTUALLY.
LPI invites you to join us for the 87th Annual Conference of Delegates and Board of Governors Meeting, to be held in a hybrid format (both in-person and via Zoom platform), at the Hilton Arden West in Sacramento, California. In-person attendance is limited to 50 persons, due to COVID-19 safety protocols; however, our Zoom platform can accommodate a greater number of participants. We are pleased to present this conference at no cost to attendees (yes, that means FREE!); however, registration is required via the LPI website. The theme for this conference is "Elevate, Part II: It's All About the Climb."
The Hilton Arden West is offering a very special rate of $109/night for our in-person attendees, and parking is free. Please see the LPI website for hotel reservation information.
The Executive Committee will meet on Friday, May 21, 2021, with the Resume of the EC meeting being electronically distributed immediately following the meeting. Governors are especially encouraged to check their e-mails on Friday evening and review the Resume, as it will be discussed during the Pre-Board of Governors Meeting first thing on Saturday morning.
LPI's Tech Committee will be bringing back our Friday night fun by hosting a fabulous Virtual Vendor Partner Party. This virtual party will feature all kinds of fun, including games, music, contests, visits from our vendor partners, and prizes. You will definitely not want to miss this! The event is FREE and open to anyone who would like to attend. Pre-registration is required so that you receive the Zoom link and your name gets entered into the prize drawing.
Saturday morning will start with the Pre-Board of Governors meeting. Only certified governors for the 2020-2021 fiscal year are permitted to vote at this meeting. Registration of Certified Delegates and Alternate Delegates will also take place during this time. The General Session will follow, complete with opening ceremonies and the welcoming of delegates and attendees. Reports from all officers and chairmen will be given, as well as awards for the Bulletin Contest, Membership Gain Contest, Golda J. Cooper Chapter Achievement Contest, and the announcement of Scholarship Award winners.
The Kalman S. Zempleny II CCLS Luncheon will be hosted by the CCLS Certifying Board in a hybrid format to honor our most recent CCLSs. The Certifying Board is very pleased to be able to celebrate the new CCLSs since we were unable to do so last year, and the celebration is long overdue. The CCLS Luncheon is open to all conference attendees with pre-registration.
Our LSI/LPI Past Presidents will also be gathering together for their annual luncheon. This will be a hybrid luncheon for LSI/LPI Past Presidents only, with in-person attendees gathering in an on-site room at the Hilton, and virtual attendees participating via Zoom. Past Presidents are requested to RSVP to Jennifer L. Page, CCLS.
The Open Luncheon is exactly that – – open to all attendees not attending one of the other luncheons. This luncheon will be in a hybrid format, with in-person attendees gathering in the Folsom Room, and virtual attendees participating via Zoom. Please indicate that you are attending the Open Luncheon when registering for conference.
Box lunches are available for purchase for those attending the conference in person. Make your selection when registering online. The second session of the General Meeting will begin after lunch, with the continuation of chairmen reports and additional presentation of awards.
On Sunday morning, the third session of the General Meeting will take place, beginning with the installation of LPI's elected officers for 2021-2022, followed by the announcement of appointed officers and chairmen. Presidential awards and the Corporate Resolution will be presented, as well as the announcement of door prize winners.
The Post-Board of Governors Meeting will take place immediately following the close of the General Meeting. All LPI 2021-2022 elected officers, appointed officers, and chairmen are required to attend, as well as all local association governors who have been certified for the 2021-2022 term.
While we long for the time when we can return to full in-person conferences, we have put tremendous effort into making this hybrid conference as close to a "real" conference experience as possible – – the return of the Friday night party, the opening ceremonies for conference, the CCLS and Past Presidents Luncheons, the awards presentations, formal installation of officers, vendor participation, and door prizes.
Elevating our purpose, our people, and our profession takes effort, commitment, and creative collaboration. It's all about the climb.
"There's always gonna be another mountain
I'm always gonna wanna make it move
Always gonna be an uphill battle
Sometimes I'm gonna have to lose
Ain't about how fast I get there
Ain't about what's waiting on the other side
It's the climb"
(Lyrics from "The Climb," as recorded by Miley Cyrus)
See you at the top!
–Lynne, Rod, Donna, Bettina, Heather, Jennifer, and Kim
Categorized in: General