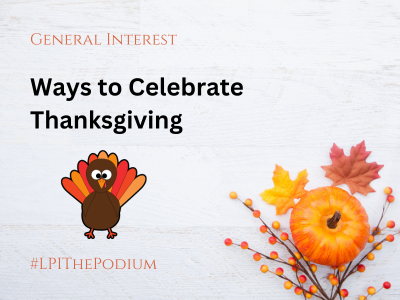 Are you looking for a little something extra for Thanksgiving Day? How about adding one of these fun events?
Run in a Turkey Trot
Turkey Trots are short races. Usually, these races are one to five miles and take place on Thanksgiving morning. These races are designed for families and are generally not too competitive. Bring the family to the race or compete to work up an appetite for your dinner later that evening.
Flag Football
For many, Thanksgiving is practically synonymous with football. But if your team isn't playing on the holiday, you can always assemble the family for some exciting flag football. Split into small groups for a round-robin style tournament, or use the entire family for one giant game.
Hunt for Pumpkins
Take a page from Easter's book by hiding mini pumpkins throughout your yard, to see who can capture the most. Since these little pumpkins look great when painted, try adding special notes or symbols to specific pumpkins and make a game of who can find the "special pumpkins."
Volunteer with Family
Thanksgiving is a time to be grateful, so volunteering at a local charity can be the perfect activity for you and your family. Find what organizations need help, and construct the day around your volunteer schedule.
Pie Baking Contest
Technically, this activity might need to happen before Thanksgiving day, but it adds an extra competitive and fun element to the day's cooking. Have all participating members arrange their pies on a table and have the family vote for their favorite. Plus, this way, you are sure to have plenty of desserts.
Host a Movie Marathon
Christmas isn't the only season with great movie selections. Host a Thanksgiving Day movie marathon featuring some of your favorites. Plus, you can still sneak in some Christmas films if you want.
Categorized in: General