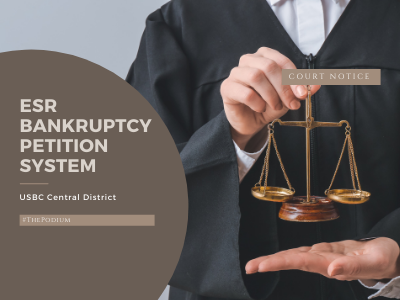 The Court is not accepting cash at this time. Please do not mail cash. The Court will accept payment by U.S. Postal Service money orders and cashier's checks issued by an acceptable financial institution. See General Orders for further details.
All petitions from self-represented parties through the mail or eSR are automatically granted a fee installment so that the full required filing fee is due no later than 10 days after the filing of the petition.
Click here for more information.
Categorized in: Court Notices