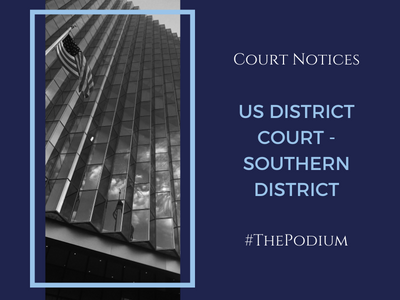 Notice of General Order #746
The United States District Court for the Southern District of California is considering the appointment of two full-time United States Magistrate Judges, contingent upon vacancies in the office which will be created (1) should Magistrate Judge Andrew G. Schopler be confirmed as a District Judge, and (2) upon the retirement of Magistrate Judge Mitchell D. Dembin in April 2023. The positions will be based primarily in San Diego, California. The Southern District of California includes both San Diego and Imperial Counties.
Click here to learn more.
Categorized in: Court Notices