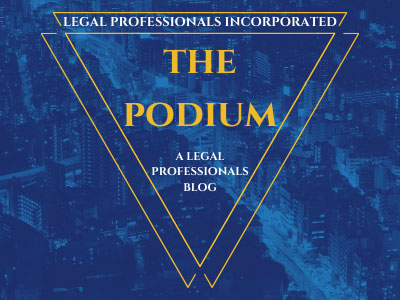 Since December 1, 2014, attorneys filing new civil actions in the Central District of California have been required by Local Rule 3-2 to file their case-initiating documents electronically, using the Court's Case Management/Electronic Case Filing System (CM/ECF), unless exempted from electronic filing by Local Rule 5-4.2. Initially, "miscellaneous" cases (certain proceedings that are administrative or otherwise ancillary to civil actions are filed as "miscellaneous" cases, not full-scale civil actions) were exempt from this requirement, but as of July 20, 2015, those cases must also be opened electronically using CM/ECF. Starting July 20, 2015, therefore, every case-initiating document filed in the Central District must be filed electronically, except: (a) in criminal cases; (b) in sealed cases, or where leave to file the case under seal is sought; or (c) where the filer is exempt from e-filing pursuant to Local Rule 5-4.2(a).
Miscellaneous case-initiating documents that must be filed electronically include:
• Registration of Judgment from Other District Court (Form AO-451)
• Motion Related to Subpoena from Other District (i.e., to quash, modify, enforce, compel, obtain protective order, etc.)
• Notice of Receivership Pursuant to 28 U.S.C. §754
• Petition to Quash a Third Party IRS Summons
• Request for Administrative Deposition Subpoena
• Petition to Perpetuate Testimony Filed Pursuant to Fed. R. Civ. P. 27(a)
• Receipt of Letters Rogatory
• Request for Issuance of Digital Millennium Copyright Act Subpoena
• Motion to Enforce Filed Pursuant to Fed. R. Civ. P. 65.1
All documents required to be filed concurrently with the case-initiating document must also be filed electronically. Any filing fee that is required must be paid online at the time the case-initiating document is filed, unless a request to proceed in forma pauperis is filed concurrently. A revised version of the Attorney Civil Case-Opening User Manual, with more detailed information about opening miscellaneous cases electronically, will be posted on the Court's website before July 20, 2015.
To open a case or file a document electronically, an attorney must be a registered CM/ECF user. Registered CM/ECF users are reminded of their obligation to keep their personal contact information current, especially the e-mail address, to ensure receipt of electronic notice. See L.R. 5-4.8.1; L.R. 83-2.4. Click here for information about updating an attorney's contact information.
If you have any questions or need additional information please contact the CM/ECF Help Desk at (213) 894-0242 from 8:00 a.m. to 5:00 p.m. PST Monday through Friday. You may also email the helpdesk at ecf-helpdesk@cacd.uscourts.gov(link sends e-mail).
Categorized in: Legal Procedure