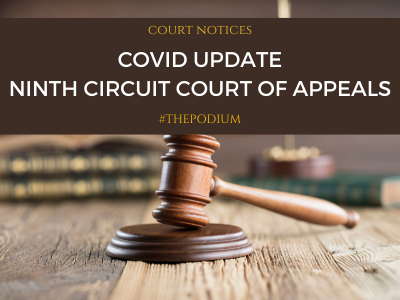 This is an update on the continuing impact of the COVID-19 pandemic on Court operations for the United States Court of Appeals for the Ninth Circuit:
Oral Arguments
In-person arguments are suspended through February 28, 2022. Arguments will continue to be conducted as scheduled, with all counsel appearing remotely by video or telephone.
When in-person arguments do resume, you can find the in-person hearing protocols and Amended Vaccination Order. Panels will continue to exercise their discretion under the rules to submit cases without argument, or to postpone argument to a later date. When an argument is held, it will be live-streamed to facilitate public access.
Click here to learn more.
Categorized in: Court Notices