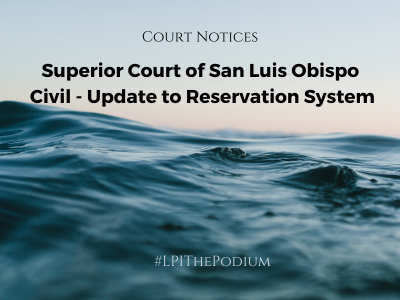 Civil Department – Update to Reservation System October 2, 2023
The Civil Department would like to announce an important change to the reservation system for the law and motion calendars. Over the next couple of weeks, the Clerk's Office will be implementing a new procedure under which the Court will no longer provide reservation dates for law and motion matters. Moving forward, the Clerk's Office will assign a hearing date at the time the motion is filed.
Click here to learn more.
Categorized in: Court Notices