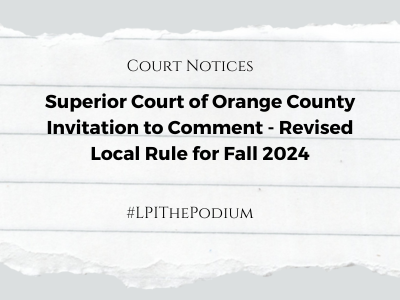 The information is provided for the purpose of allowing the public to review the proposed revisions and to provide comment(s) about them. This step in the rule change process is required by rule 10.613(g), California Rules of Court.
Comments regarding proposed rule changes must be submitted in writing no later than 5:00 p.m. on Thursday, October 5, 2023.
Click here to learn more.
Categorized in: Court Notices