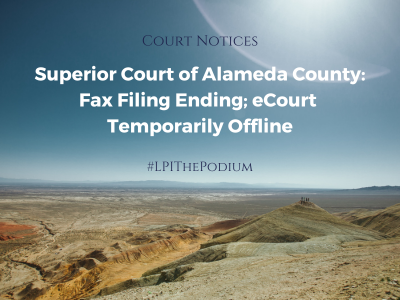 eCourt, the Superior Court of Alameda County's case management system, will be temporarily offline during the next two weekends as the Court works to install an update and transition family law, probate, mental health, and adoption case types into the system.
Fax filing has been terminated as of August 31, 2023.
Click here to learn more.
Categorized in: Court Notices