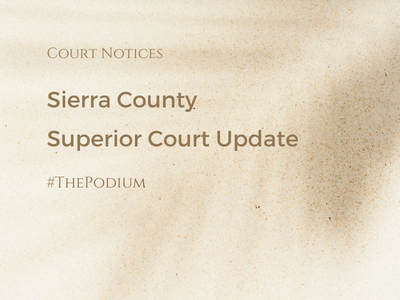 Pursuant to Government Code section 68106 the Court hereby gives notice of changes in court operations. The contemplated changes conform with the Governor's executive orders and California Occupational Health and Safety Administration (Cal/OSHA)'s revised COVID-19 regulations with guidance from the California Department of Public Health (CDPH). These changes will be in effect until further notice.
The courtroom is currently open for in-person appearances by parties, counsel, witnesses, victims, and observers. The Court will continue to take reasonable safety precautions to keep the public, court staff, and judicial officers safe.
Click here to learn more.
Categorized in: Court Notices