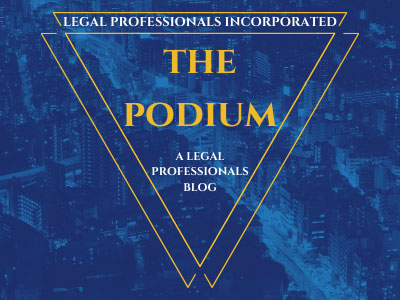 It is not your traditional high school sport: mock trials involve paper pads instead of shoulder pads, thinking caps instead of helmets and judges instead of referees but the competition demands the same time commitment and preparation as other sports. Students learn to keep their eyes on the facts and must have the mental agility to maneuver and move where the evidence and witnesses take them. It is not an easy task but 27 San Diego County High Schools and their students have undertaken the challenge.
The schools will face off at the downtown County Courthouse in the 2016 San Diego County High School Mock Trial Competition. The four-day competition will take place on February 18th, 23rd, 25th and 27th. The local Mock Trial winner will go on to represent San Diego County in the Statewide Mock Trial competition.
The Mock Trial program places high school students in front of real state and federal judges in a simulated courtroom setting, where they assume the roles of lawyers and witnesses in a hypothetical case. This year's trial is People v Hayes, a murder trial featuring a pretrial argument involving Fifth Amendment issues.
Superior Court Judge Yvonne E. Campos, one of the chairs of the event says. "The only way to get hundreds of attorneys and dozens of state and federal judges to spend evenings and a Saturday at the County Courthouse, in addition to their regular workload, is to bring in hundreds of intelligent, hardworking future jurors who are currently passionate high school students devoting hundreds of hours to learn civics and criminal legal procedure.
We are fortunate to celebrate our 10th Anniversary of this program, which has grown into an annual highlight for the local bench and bar. These students inspire us all to be better citizens and legal professionals. Hopefully they better appreciate the beauty of the United States Constitution as played out in realistic mock trials."
Organizing the competition is a group effort: Judicial officers oversee the bench trials, area lawyers volunteer to serve as team coaches and scorers for the competition. The event is organized by San Diego Superior, San Diego County Bar Association (SDCBA), together with the Constitutional Rights Foundation (CRF).
The mock trials are not open to the public. For background information on the program, visit the website at sdmocktrial.org.
http://www.sdcourt.ca.gov/pls/portal/docs/PAGE/SDCOURT/GENERALINFORMATION/NEWS/NEWSRELEASES/NEWSRELEASESPART1/02-24-16-%20YEC%20SD%20COUNTY%20HIGH%20SCHOOL%20MOCK%20TRIAL%20COMPETITION.PDF
Categorized in: Legal Procedure