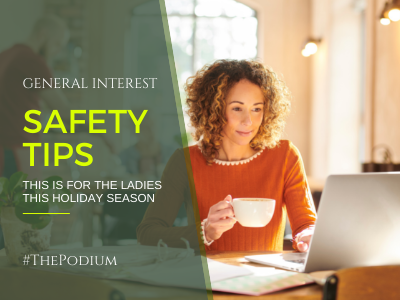 ATTENTION LADIES!
It's fall.
It's starting to get dark earlier.
Make sure you fill up your gas tank before sunset.
Always keep an extra charger with you.
Signing up for AAA is a GREAT idea!
Have your tires and oil checked.
No ATM runs in the evening time.
Park your car in well-lit areas.
Only unlock your doors if you are immediately getting out of your car.
Pay attention to your surroundings.
HEADS UP. PHONES DOWN.
Stay safe.
Categorized in: General