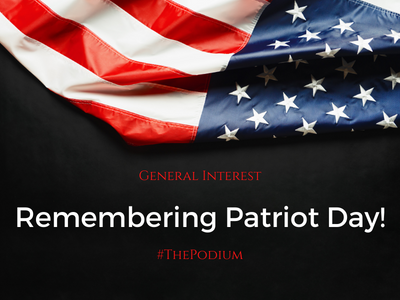 Patriot Day has only been around for twenty years; it is a day that will not be forgotten. Patriot Day is a holiday observed in the United States on September 11 to commemorate the lives of those that died in 2001 due to the terrorist attacks on the World Trade Center in New York and the Pentagon in Virginia and those who perished when the hijacked United Airlines Flight 93 crashed in Pennsylvania.
Though President George W. Bush proclaimed Friday, September 14, 2001, as a National Day of Prayer and Remembrance due to September 11, 2001, this was a one-time occurrence. On October 25, 2001, a bill was introduced in the U.S. House of Representatives to make September 11 a national day of mourning. A resolution was passed to proclaim September 11 Patriot Day, with the first one to be honored in 2002.
Between 2009 and 2016, President Barack Obama proclaimed September 11 as Patriot Day and National Day of Service and Remembrance. In 2017, President Donald proclaimed September 8-10 as National Days of Prayer and Remembrance and September 11 as Patriot Day.
Though Patriot Day is not a federal holiday, the flag of the United States is flown at half-staff at the White House and on all U.S. government buildings and establishments worldwide. Many memorial ceremonies for the 2,977 victims are often held.
It is good to note that Patriot Day observed on September 11, is not the same thing as Patriot's Day, recognized in some states on the third Monday in April to commemorate the start of the American Revolution.
Categorized in: General