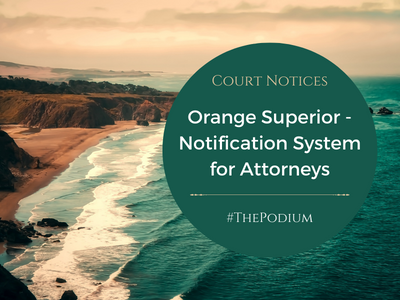 Santa Ana, CA –The Orange County Superior Court has developed a new tool to provide retained and conflict attorneys' information on cases they have before the Court, by mailing a copy of any notice or correspondence sent to the client also to the attorney of record.
This new service for criminal and traffic cases will become available beginning December 9, 2022. At that time, when the Court adds a new retained or conflict attorney to the Court's Case Management System (Vision), the attorney's address will be required for entry by the clerk.
Click here to learn more.
Categorized in: Court Notices