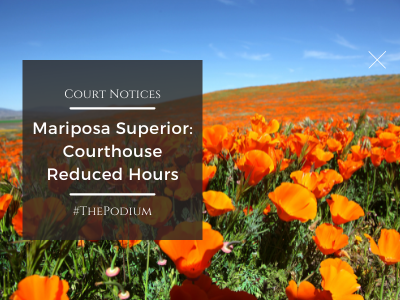 Effective October 1, 2021, the operating hours for the Clerk's Office filing counters and telephones will be Monday – Friday from 8:00 a.m. to 3:00 p.m., excluding holidays.
A drop box is available in the courthouse hallway to receive documents and payments outside of the Clerk's Office operating hours. Any document deposited in the dropbox up to 5:00 p.m. on a court day is deemed to have been deposited for filing that day. No cash payments are accepted via dropbox.
Click here for more information.
Categorized in: Court Notices