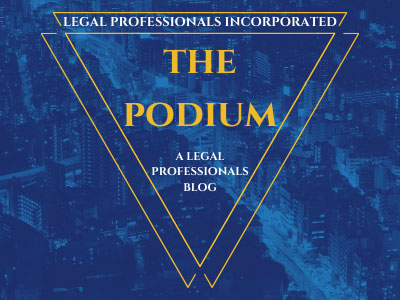 DEMURRERS
Senate Bill 383 amends CCP §430.41, CCP §472 and §472(a) concerning demurrers. SB 383 arose in response to the Consumer Attorneys' proposal to eliminate demurrers entirely and some judges" views that demurrers were clogging the court system. In response, CD proposed amendments to the demurrer statutes which would result in greater efficiencies. There is now a meet and confer requirement prior to filing any demurrer. There must be a substantive exchange of legal support for each party's position. If the parties are not able to meet and confer five days before the date a responsive pleading is due, the demurring party is automatically granted a 30 day extension to respond by filing a declaration with the court. CDC has proposed a standardized Judicial Council form be utilized. This will eliminate many demurrers that are filed simply because plaintiff's counsel will not return your call or respond to your letter.
Further, last minute amended complaints will be eliminated. Many times amended complaints are filed on the eve of the demurrer hearing. Under the new statute, plaintiffs must file an amended complaint at the time the opposition to the demurrer is due. This will not only save the time and cost of preparing a reply and attending a hearing, but will also eliminate the need for the court to prepare its demurrer ruling, only to have it rendered moot by the filing of an amended complaint.
There is also a "three strikes" provision. Under the current statute, there is no limitation on the number of amended complaints. Now, a plaintiff will be given three chances to amend the complaint absent an offer to the trial court that there is a reasonable possibility the defect can be cured. This three strikes language will give the trial court a basis to sustain a demurrer without leave to amend.
The new law also requires a defendant to demur to all deficient cause of action from the outset. A demurring party cannot demur to a cause of action in the amended complaint that could have been raised by demurrer to the earlier version of the complaint.
EXPEDITED JURY TRIALS (EJTs)
Assembly Bill 555 makes a significant change to Expedited Jury Trials. Previously, EJTs were completely voluntary. AB 555 adds CCP §630.20 and mandates Expedited Jury Trials in limited civil cases with certain exceptions. Parties may opt out of EJTs if punitive damages are sought, damages exceed insurance policy limits, an insurer is defending under a reservation of rights, the case involves a claim reportable to a governmental entity, the claim involves moral turpitude that may affect an individual's professional license, the case involves claims of intentional conduct, or when attorney's fees are sought except those based on breach of contract. The statute expands the time for a mandatory EJT to five hours for each side including voir dire. A judgment may be appealed to the Appellate Division of the Superior Court. This latter provision is in contrast to the voluntary EJT procedure where the parties waive all rights to appeal. CDC hopes mandatory EJTs will supply a forum where young civil defense attorneys can gain valuable trial experience.
Mandatory EJTs go into effect on July 1, 2016. The Judicial Council has recently proposed Court Rules and forms for use with Mandatory EJTs. The proposed rules and forms are out for public comment until January 22, 2016. CDC is currently examining these proposals. Attached is a link where you can access the proposed rules and forms. CDC encourages you to do so and provide feedback to your CDFC representatives and ADCNCN and ASCDC Board members.
OFFERS TO COMPROMISE
Assembly Bill 1141 involves changes to CCP §998 and CCP §437c. With respect to CCP §998, both plaintiff and defendant are only able to recover post-offer expert witness costs and not pre-offer costs.
MOTIONS FOR SUMMARY JUDGMENT/ADJUDICATION
AB 1141 also reinstates the provision of 437c whereby the parties can stipulate to have the court adjudicate a legal issue or claim for damages that does not completely dispose of a cause of action, an affirmative defense or issue of duty. The court can agree to decline to summarily adjudicate that issue (See CCP §437c(t)).
Senate Bill 470 involves rulings on objections to evidence in Motions for Summary Adjudication and Summary Judgment. SB 470 amends CCP §437c such that a court is only required to rule on objections to evidence the court deems material to disposition of the MSA/MSJ. Objections to evidence not ruled upon by the court are preserved for appeal. This will relieve trial courts from ruling on non-material objections we routinely see in these motions.
DEPOSITION NOTICES
Assembly Bill 1197, proposed by independent court reporters, amends CCP §2025.220 relating to deposition notices. There are two main components. First, under CCP §2025.220(a)(8)A) if the party noticing the deposition is aware of the existence of a contract between the noticing party or a third party financing all or part of the action (presumably an insurer or a litigation finance company) and either the court reporter or the entity providing the court reporter, the existence of a contract must be disclosed. However, there is no requirement the noticing party seek out the existence or non-existence of such a contract. Secondly, under (B) a noticing party must disclose if the attorney was directed to use a particular court reporter or entity to provide services for the deposition. The statute is silent on the consequences of failure to disclose. Previous versions of AB 1197 provided for objections to deposition notices when the noticing party disclosed the existence of a contract or direction to use a certain reporter. CDC explained the potential unintended consequences of an objection procedure and that language was eliminated.
With the exception of mandatory EJTs for limited civil actions, these changes to the CCP take effect on January 1, 2016. It is important you are aware of these changes especially regarding demurrers, mandatory EJTs and the new deposition notice requirement. CDC will continue to keep you informed. We also welcome your feedback on potential legislation to pursue in 2016.
Categorized in: Legal Procedure