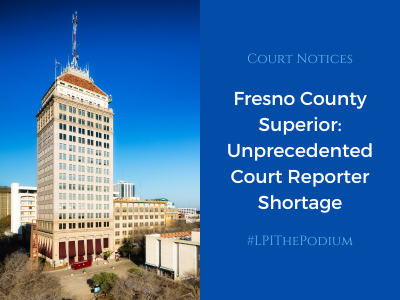 Currently, the State of California is facing an unprecedented court reporter shortage as the number of court reporters leaving the workforce far exceeds the number of new reporters entering the court service. Unfortunately, the Fresno Superior Court is no exception and, despite ongoing recruitment efforts, finds itself in a similar predicament.
Due to this, effective May 1, 2023, the Fresno Superior Court will no longer provide court reporters for non-criminal matters with the exception of limited statutorily required case types.
Click here to learn more.
Categorized in: Court Notices