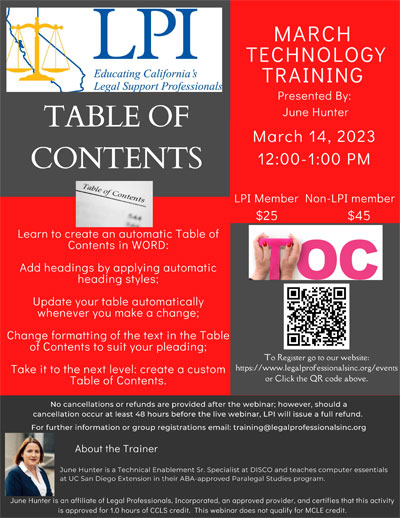 March 14 – 12:00-1:00PM
Presented by: June Hunter
Learn to create an automatic Table of Contents in WORD:
Add headings by applying automatic heading styles;
Update your table automatically whenever you make a change;
Change formatting of the text in the Table of Contents to suit your pleading;
Take it to the next level: create a custom Table of Contents.
The webinar link and call-in information will be sent to you the day before the webinar.
No cancellations or refunds are provided after the webinar; however, should a cancellation occur at least 48 hours before the live webinar, LPI will issue a full refund. This class will not be recorded.
Registration is closed.