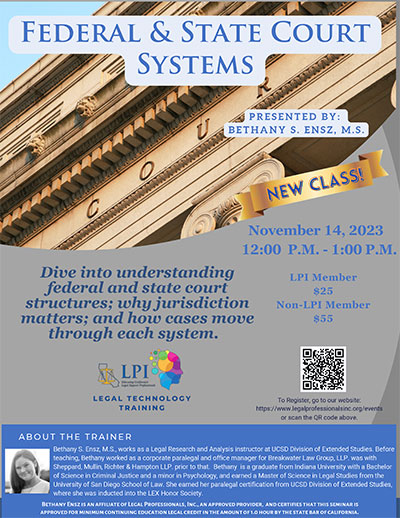 November 14, 2023 – 12:00-1:00PM
Presented by: Bethany S. Ensz, M.S.
Dive into understanding federal and state court structures; why jurisdiction matters; and how cases move through each system.
No cancellations or refunds are provided after the webinar; however, should a cancellation occur at least 48 hours before the live webinar, LPI will issue a full refund. This class will not be recorded.