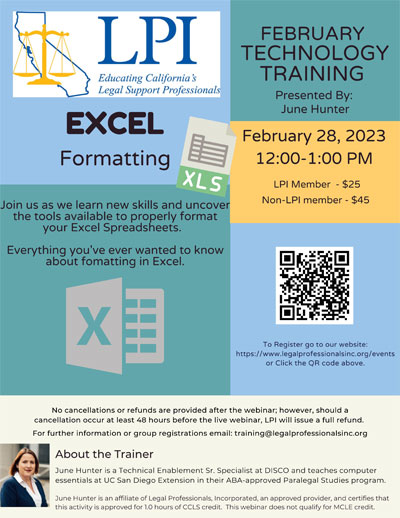 Join us as we learn new skills and uncover the tools available to properly format your Excel Spreadsheets. Everything you've ever wanted to know about formatting in Excel.
Presented by: June Hunter
The webinar link and call-in information will be sent to you the day before the webinar.
No cancellations or refunds are provided after the webinar; however, should a cancellation occur at least 48 hours before the live webinar, LPI will issue a full refund.
Registration is closed.