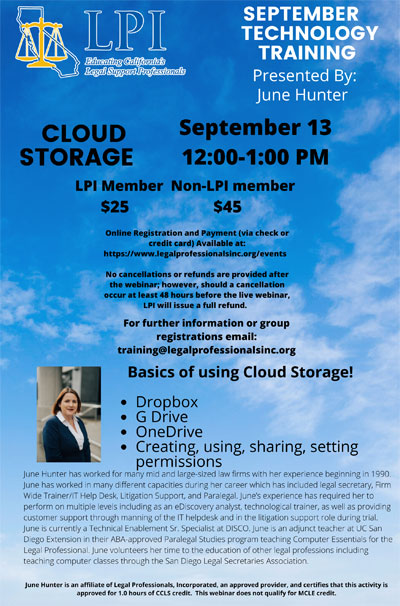 September 13, 2022 – 12:00-1:00PM
Learn the Basics of using Cloud Storage!
Dropbox
G Drive
OneDrive
Creating, using, sharing, setting permissions
Presented by: June Hunter
The webinar link and call-in information will be sent to you the day before the webinar.
No cancellations or refunds are provided after the webinar; however, should a cancellation occur at least 48 hours before the live webinar, LPI will issue a full refund.