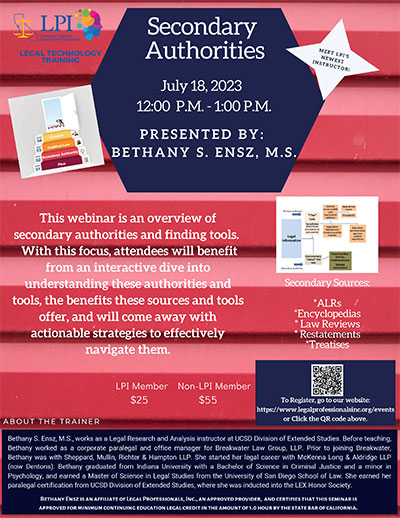 12:00-1:00PM
This webinar is an overview of secondary authorities and finding tools. With this focus, attendees will benefit from an interactive dive into understanding these authorities and tools, the benefits these sources and tools offer, and will come away with actionable strategies to effectively navigate them.
Presented by: Bethany S. Ensz, M.S.
The webinar link and call-in information will be sent to you the day before the webinar.
No cancellations or refunds are provided after the webinar; however, should a cancellation occur at least 48 hours before the live webinar, LPI will issue a full refund.