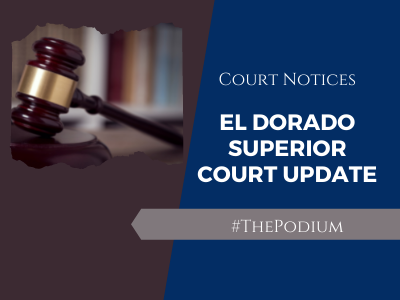 Temporary Reduction in Clerk's Office Hours
Due to the current surge of COVID-19 cases in El Dorado County, the Superior Court of California, County of El Dorado (Court) finds it necessary to temporarily modify its operations.
Effective January 27, 2022, all Court branches will temporarily reduce service hours for the clerk's offices and telephones. The temporary hours will be 8:00 a.m. to 1:00 p.m.
Click here to learn more.
Categorized in: Court Notices