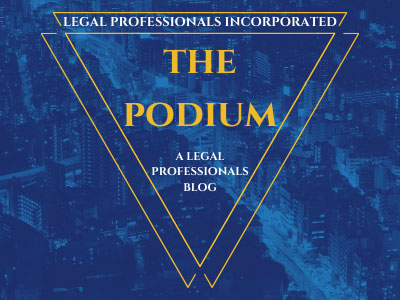 Judge Kevin G. DeNoce has been named Judge of the Year by the Ventura County Trial Lawyers Association. The honor was bestowed at the association's 39th annual Judges' Night dinner on March 28, 2017.
The award recognizes exceptional judicial performance balanced with courtesy and compassion toward litigants and attorneys. Honorees are selected by a committee comprised of a diverse group of trial lawyers from the civil and criminal arenas.
Judge DeNoce was appointed to the Ventura Superior Court bench by Governor Arnold Schwarzenegger on May 16, 2008. He has been a judge for eight years.
Judge DeNoce is currently assigned to Courtroom 43 hearing civil trials. Past judicial assignments have included criminal trials and criminal arraignments.
Prior to his appointment to the bench, Judge DeNoce served as a Ventura Superior Court Commissioner for one year. Before that, he was a sole practitioner in the Law Offices of Kevin G. DeNoce in Ventura from 2003 to 2007. From 1996 to 2003, he was a partner in the Law Offices of Andrade & DeNoce, LLP. His primary areas of practice included criminal defense, DUI defense, criminal appellate practice, personal injury, and administrative proceedings before the Department of Motor Vehicles. From 1987 to 1996, he served as a prosecuting attorney with the Ventura County District Attorney's Office, where he was the supervising attorney for the Appellate Division from 1992 to 1996 and a Senior Deputy District Attorney from 1994 to 1996.
Judge DeNoce earned his bachelor's degree from the University of Colorado at Boulder and law degree from Pepperdine University School of Law.
Also honored at the event was retired Judge James P. Cloninger. A formal portrait was unveiled and presented to the court by the Ventura County Trial Lawyers Association. The association has selected one judge annually for the honor of a portrait since 1978.
Judge Cloninger was appointed to the Municipal Court bench by Governor Pete Wilson on April 4, 1994, and elevated to the Superior Court one year later. He retired on June 14, 2014, after 20 years on the bench. He is a former Judge of the Year, having received the honor in 2000.
Prior to being appointed to the bench, Judge Cloninger served as a Deputy District Attorney with the Ventura County District Attorney's Office for four years, and as an Orange County Prosecutor from 1980 to 1990.
Judge Cloninger's portrait and those of previous honorees can be viewed in Courtroom 22 on the second floor of the Hall of Justice in Ventura.
http://www.ventura.courts.ca.gov/pr/pr2017_0329.pdf
Categorized in: Legal Procedure