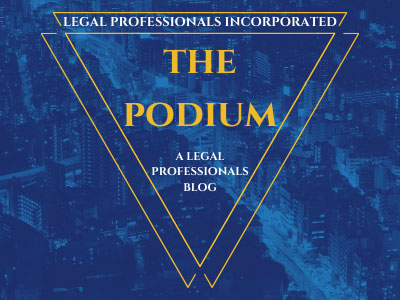 Judge Frederick H. Bysshe retired on July 31, 2018, after more than 17 years on the Ventura Superior Court bench. During his career, he presided over a wide range of civil and criminal assignments, and served on the court's appellate division. He also led the civil division for two years as Supervising Civil Judge, and for the past four years has been the court's Chief Settlement Judge. In 2010, he was named Judge of the Year by the Ventura County Trial Lawyers Association.
Judge Bysshe was appointed to the Ventura Superior Court bench by Governor Gray Davis on December 6, 2000. Prior to his appointment to the bench, he practiced law in Ventura County for 30 years and was a prosecutor in Riverside County for seven years.
Judge Bysshe is a graduate of the University of Redlands and the University of California, Hastings College of the Law, where he was Associate Editor of the Law Review.
Judge Bysshe began his legal career in 1963 as a prosecutor in the Riverside County District Attorney's office, where he quickly rose in ranks to become the Chief Assistant District Attorney. In 1970, he moved to Ventura and joined the firm of Lucking & Bertelsen, which later became Lucking, Bertelsen, Bysshe, Kuttler & Smiley. Between 1990 and 1992, he was a partner in the firm of Bysshe and La Rochelle
In 1992, Judge Bysshe became the proprietor of the Law Offices of Frederick H. Bysshe. His practice included a wide variety of matters, including family law, business and corporate law, real estate, bankruptcy, estate planning, workers' compensation, commercial litigation, personal injury, insurance defense and criminal defense.
Throughout his legal career, Judge Bysshe served on numerous professional and community boards and commissions. He is a former president of the Ventura County Bar Association, Ventura County Trial Lawyers Association, Ventura County Criminal Defense Association, Riverside County Peace Officers' Association, Ventura Downtown Rotary Club, and Ventura Police Activities League.
He is also a past member of the Executive Board of the California Judges Association, the Ventura Downtown Rotary Club, Ventura County Archeological Society, Ventura Girls Club, Ventura County YMCA, Ventura County Law Library, Ventura County Diabetes Association, Boys and Girls Club of Ventura, Ventura County Cancer Society, Ojai Valley Land Conservancy, and Medical Resource Foundation.
Past honors include being named Judge of the Year by the Ventura County Trial Lawyers Association, Ventura Citizen of the Year by the Ventura Chamber of Commerce and recipient of the Ben Nordman Trust Award for distinguished service to the community.
One of the accomplishments of which Judge Bysshe is most proud is his formation and leadership of the Smoking Action Coalition in 1985, when, at the time, people smoked in hospitals, in the workplace, and throughout restaurants.
This coalition, which was made up of the Ventura County Medical Association, Cancer Society, Heart Association and Lung Association, and which Judge Bysshe chaired for four years, led the drive to pass ordinances throughout Ventura County prohibiting indoor smoking, resulting in Ventura County becoming one of the first counties in the nation to prohibit indoor smoking. For his work, Judge Bysshe received many awards, including the Special Award from the Ventura County Public Health Services – the "David v. Goliath award in 1999 for "dedicated public service in the health field for fighting the giant tobacco companies".
Upon his retirement from the bench, Judge Bysshe will be opening an office in Ventura for a major Los Angeles private mediation firm.
http://www.ventura.courts.ca.gov/pr/pr2018_0801.pdf
Categorized in: Court Notices