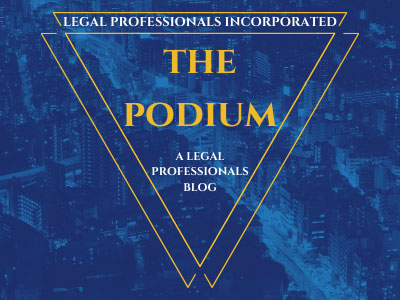 San Francisco—Chief Justice Tani G. Cantil-Sakauye announced today that Mr. Frank A. McGuire will retire from his position as the 26th Court Administrator and Clerk of the Supreme Court of California, effective September 30, 2016. His retirement follows a distinguished 30-year legal career, including the past 25 years with the California Judicial Branch.
Mr. McGuire has served the Supreme Court as its administrator and clerk since July 2, 2012, and previously served at the court as a judicial staff attorney in the chambers of then Associate Justice Janice Rogers Brown from 1996–1999.
"It has been my great honor and privilege to have served Chief Justice Cantil-Sakauye and eight of the court's Associate Justices over the past four-plus years, " commented Mr. McGuire. "During my tenure as court administrator, I have received tremendous support from the justices, my staff in the Clerk's Office, and all of the other dedicated and hard-working professionals who serve the high court. I could not have asked for a more rewarding and fulfilling career in public service, and I am proud to have contributed to the vital work the court performs on behalf of the people of California."
Chief Justice Cantil-Sakauye announced the retirement during the Judicial Council of California's August Business Meeting—the last of Mr. McGuire's three-year term as an advisory member of the Judicial Council.
"Frank brought a keen legal mind to the work of the court, but also an industrial engineer's eye to the court's operations and processes. He has instituted improvements in how we handle expedited petitions, cases, and eSubmissions, and has laid the groundwork for E-Filing; he has expanded the court's outreach program—both in-house and at special oral argument sessions in law schools and the courts of appeal; and when I announced we would live webcast the court's oral argument sessions in English and Spanish, Frank made it happen. When I appointed Frank to the Judicial Council, he immediately proved to be a fast learner and a very quick study, and I knew that he would contribute a fresh perspective and tireless dedication to the mission of the council. I wish him, Trevor, and their families all the best in the future."
As a Judicial Council member, Mr. McGuire is a current member of two of the council's Internal Committees—Executive and Planning, and Litigation Management. He also serves on the Appellate Advisory Committee and its Legislative and Joint Appellate Technology sub-committees, on the Appellate Court Security Committee, and on the Appellate E-Filing Steering Committee. In addition, he is a member of the California Appellate Court Clerks Association and the National Conference of Appellate Court Clerks.
Mr. McGuire is a 1986 graduate of Stanford Law School, where he was elected to the Order of the Coif. From 2003 until his appointment as the Supreme Court's administrator, he served as Managing Attorney of the Court of Appeal, First Appellate District, for nearly a decade.
He also served as both a writ attorney and divisional attorney in Division Three of the First District (1999-2002) and as an attorney on the chambers staffs of Justice Robert L. Dossee and Justice John E. Benson of Divisions One and Two of the First District (1991-1996). He was an Associate with Morrison & Foerster LLP (1987-1991) and served as Law Clerk to Judge Cynthia Holcomb Hall of the United States Court of Appeals for the Ninth Circuit (1986-1987).
Mr. McGuire is a native Californian. In addition to receiving his law degree with honors from Stanford Law School, he also received his bachelor's degree from Stanford University, where he double-majored in English and Industrial Engineering and was elected to both Phi Beta Kappa and Tau Beta Pi, a national engineering honors society. Mr. McGuire is married and lives in San Francisco with his husband Trevor.
As Court Administrator and Clerk of the Supreme Court, Mr. McGuire serves as the court's executive officer with responsibility for planning, organizing, coordinating, and directing—with full authority and accountability—the management of the Office of the Clerk and all non-judicial administrative support activities.
Among his duties are planning and carrying out administrative and operational programs and policies; overseeing administrative activities related to death penalty appeals and oral argument sessions; developing and carrying out plans for the court's outreach efforts; developing, administering and monitoring the court's budget; and coordinating court security.
The court is currently considering its succession plans for the position of Court Administrator and Clerk of the Supreme Court and anticipates announcing those plans in mid-September.
http://newsroom.courts.ca.gov/news/frank-a-mcguire-to-retire-as-court-administrator-and-clerk-of-the-supreme-court
Categorized in: Legal Procedure