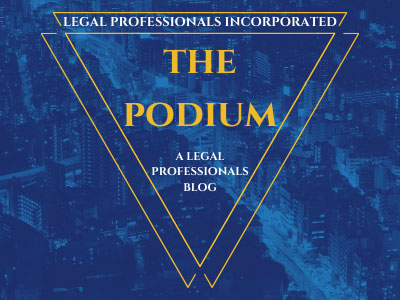 A lawyer who led a massive loan modification scam that preyed on thousands of struggling homeowners nationwide is facing disbarment by the State Bar of California.
Chance Edward Gordon (bar #198512), 45, currently of Tuscon, Ariz., partnered with a non-lawyer to create an illegal loan modification operation based in California that ensnared about 2,300 clients across the country. The operation collected more than $11 million from homeowners before it was shut down by the Consumer Protection Financial Bureau in July 2012 amid numerous complaints that it failed to perform the promised services.
A State Bar Court judge recommended Gordon's disbarment Nov. 22, which will go into effect if it is approved by the California Supreme Court. Gordon has been ineligible to practice law since November 2012, after the Office of the Chief Trial Counsel prevailed on a request that he be enrolled inactive because he presented a substantial threat of harm to clients or the public.
State Bar Court Judge Yvette D. Roland found Gordon culpable of six counts of misconduct including entering into a partnership with a non-attorney, splitting fees with non-attorneys, false advertising, failing to comply with all laws and committing acts involving moral turpitude.
Between 2009 and 2012 Gordon and non-attorney Abraham Michael Pessar ran the operation from a Los Angeles office under various names – including the Gordon Law Firm, Gordon and Associates, National Legal Source and Resource Law Center – claiming to offer assistance with loan modifications and help prevent foreclosure.
The operation used aggressive marketing tactics including mailers, Internet advertising and cold calls to bring in business, and misled potential customers by suggesting it was associated with various government entities including the U.S. Department of Housing and Urban Development. The operation's salespeople would also promise substantial reductions in mortgage payments and laud its high success rate while scaring homeowners into thinking they only had 72 hours to purchase the services.
After receiving clients' payments, operation staff failed to return phone calls and closed clients' files without providing any services. As a result, many of the homeowners were pushed to the brink of foreclosure, having spent money that would have gone to mortgage payments on the operation's services.
The State Bar discipline case had been put on hold until earlier this year pending the outcome of a lawsuit filed by the Consumer Financial Protection Bureau. It resulted in a $10 million judgment against Gordon and Pessar that was used to reimburse thousands of defrauded homeowners.
In recommending disbarment, State Bar Court Judge Roland found Gordon overreached and tried to scare clients into dropping complaints against him.
Roland also noted Gordon's likelihood of recidivism and threat to the public.
"In the face of overwhelming evidence to the contrary, he steadfastly contends that his loan modification operation was not practicing law and that all the charges against him should be dismissed," she wrote. "Further, he has repeatedly threatened his former clients and [Office of Chief Trial Counsel] employees with lawsuits and potential violence. Accordingly, this court cannot justify recommending any level of discipline short of disbarment."
http://www.calbar.ca.gov/AboutUs/News/ThisYearsNewsReleases/201646.aspx
Categorized in: Legal Procedure