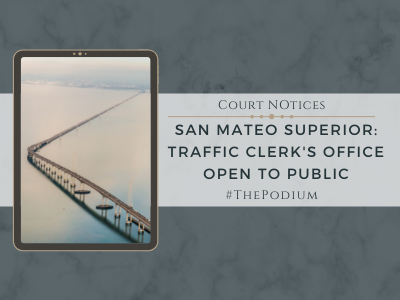 The Traffic Clerk's Office has opened to the public effective October 18, 2021.
Office hours are 8:00 a.m. – 4:00 p.m.
Phone hours will remain 8:00 a.m. – 11:00 a.m.
Live chat hours will resume 11:30 a.m. – 2:30 p.m.
US mail and dropbox are available for payments and other correspondence.
Click here for more information.
Categorized in: Court Notices