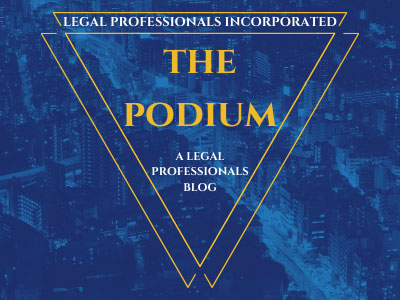 Presiding Judge Teri L. Jackson today announced the San Francisco Bench has elected Judge Samuel K. Feng to serve as the incoming Assistant Presiding Judge of the San Francisco Superior Court. Judge Feng's term begins January 1, 2019.
A member of the San Francisco Bench since 2009, Judge Feng presides over Criminal trials in Department 13 at the Hall of Justice. He also is a member of the Judicial Council.
"I am honored to have the support of my colleagues as we continue to distinguish the San Francisco Superior Court as a fiscally responsible and innovative trial court," Judge Feng said. "Our bench reflects the diversity of our city and shares its passion for equality through our steadfast commitment to assuring access to justice for all who come through our doors. I look forward to joining with incoming Presiding Judge Garrett L. Wong to promote goals that increase dialogues with our colleagues, justice partners, staff and the community to ensure access to justice for everyone."
Judge Feng has served in numerous vital judicial branch leadership roles. Chief Justice Tani G. Cantil-Sakauye appointed Judge Feng in 2015 to serve on the Judicial Council. He also has contributed to judicial branch projects and policies as a member of various statewide Judicial Council committees, including the Executive and Planning Committee; Policy Coordination and Liaison Committee; Court Facilities Advisory Committee; and the Court Costs Reduction Subcommittee. He also served as co-Chair of the Judicial Council Immigration Task Force and Chair of the Courthouse Naming Subcommittee.
"I enjoy working with judicial branch colleagues and my fellow jurists to assure accountability, efficiency and access to justice," Judge Feng said. "I am eager to make additional contributions as the judicial branch and our court manages budget challenges while achieving innovations and justice reforms."
Since his appointment to the San Francisco Bench by Governor Arnold Schwarzenegger, Judge Feng has presided in Preliminary Hearing courts handling felonies and arraignments as well as Misdemeanor and Felony trials. He has administrative experience in managing the Master Misdemeanor Criminal calendar and the Misdemeanor Settlement Conference calendar. He also has presided over Civil cases.
Prior to his appointment, Judge Feng was a civil litigator who tried and handled insurance, bad faith, personal injury, employment discrimination, real property and contract cases. He also has experience as an arbitrator, mediator, settlement conference panelist and Judge Pro Tempore.
Judge Feng earned his bachelor's degree from the University of Southern California where he graduated magna cum laude, Phi Beta Kappa Phi Kappa Phi. He received his J.D. from the University of California Hastings, College of the Law.
The San Francisco Superior Court Bench is comprised of 52 Judges and one Commissioner.
https://www.sfsuperiorcourt.org/sites/default/files/pdfs/APJElectionOct2018.pdf?1541521157696
Categorized in: Court Notices