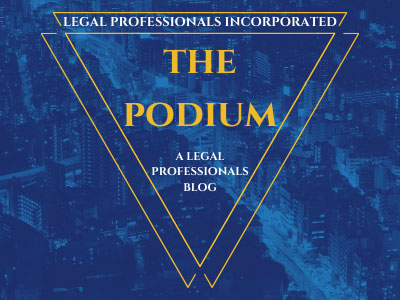 The San Francisco Superior Court is expanding its mandatory e-filing program to include Misdemeanor Appeal cases – the first Criminal case type to be included in the Court's mandatory e-filing program, Court Executive Officer T. Michael Yuen announced today (5/17/17).
"The Court implemented e-filing for misdemeanor appellate briefs in response to the request from both Assistant District Attorneys and defense counsel at the Appellate Division Judges' annual meeting with the Bar Association of San Francisco," said Judge Jeffrey S. Ross, Presiding Judge of the Appellate Division. "Our goal is to make the process more efficient and economical for all attorneys."
Voluntary e-filing in Misdemeanor Appeal cases will be available, effective June 19, 2017, prior to the July 3, 2017 launch of mandatory e-filing in Misdemeanor Appeal cases. Mandatory e-filing will take effect on the first court day after San Francisco Local Rule 2.11(A) (5) and 2.11 (X) take effect on July 1, 2017.
Over the past three years, the San Francisco Superior Court has processed an average of 80 Misdemeanor Appeal cases annually, which is an average of seven cases per month. About 1,261 documents are filed in those cases each year – or about 105 documents per month and 15 documents per case.
After the initial paper filing opens the case, e-filing will be required for all subsequent Misdemeanor appellate filings. Filers may only e-file their court documents after receiving from the Court a (a) Notice of Hearing—Request for Appointment of Counsel on Appeal or (b) Notice of Briefing Schedule. These notices will include the assigned Misdemeanor appellate case number beginning with the prefix APP.
Currently, mandatory e-filing is required in subsequent filings for:
• All Civil case types, except Limited Unlawful Detainer and Small Claims cases;
• Asbestos, Complex Litigation, and Single-Assignment cases; and
• Probate Trust and Estate cases.
In Civil cases, e-filing is not mandatory for self-represented litigants or non-parties.
File & ServeXpress will serve as the vendor for mandatory e-filing in Misdemeanor Appeal cases. File & ServeXpress will provide free trainings to law firms on utilizing the e-filing system and services, and also will provide free technical support to registered users. More information about e-filing and training is available at www.fileandservexpress.com.
The Appellate e-filing expansion is part of the Court's Electronic Information Management (EIM) initiative, managed by Civil Administrator Wayne Parinas, Court Manager Regina Dennis, Project Manager Diane Hakewill, and overseen by Presiding Judge Teri L. Jackson and Mr. Yuen, the Court's CEO.
http://www.sfsuperiorcourt.org/sites/default/files/images/E-Filing%20Misdemeanor%20Appeals.pdf
Categorized in: Legal Procedure