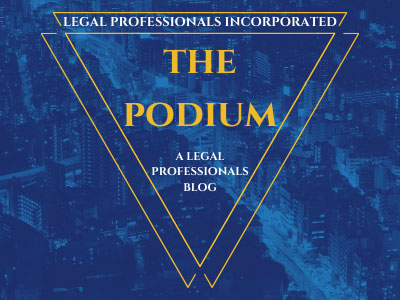 Twenty–Nine San Diego County High Schools and their 600 local students are getting a hands-on experience in the importance of the Rule of Law through participation in the 11th Annual San Diego County High School Mock Trial Competition. The four-day competition is held at the downtown Courthouse and it takes place on February 16th, 21st, 23rd and 25th with the local winner going on to represent San Diego County in the Statewide Mock Trial competition next month.
The Mock Trial program places high school students in real courtroom settings before actual state and federal judges. In those courtrooms, the students assume the roles of lawyers and witnesses facing off on a hypothetical case. This year's criminal case, People v. Awbrey, involves charges regarding felony human trafficking and misdemeanor false imprisonment and features a pretrial argument on the Fourth and Fifth Amendments.
The event is organized by San Diego Superior Court, San Diego County Bar Association (SDCBA), together with the Constitutional Rights Foundation (CRF). Judicial officers oversee the bench trials, San Diego County lawyers volunteer their time to serve as team coaches and competition scorers.
Superior Court Judge Yvonne E. Campos, one of the chairs of the event says, "In an era when all citizens need to understand how their three branches of government constitutionally interact, it is gratifying to have hundreds of attorneys and dozens of state and federal judges volunteer their time, on top of their regular workloads, to help hundreds of motivated, hardworking intelligent high school students experientially learn about civics, the Bill of Rights, and the Rule of Law. Students from all backgrounds demonstrate the application of our constitutional liberties through this mock trial process."
Retired Superior Court Judge Linda Quinn, who represents the San Diego County Bar Association in planning the event, says, "The reward of assisting students become confident, quick thinking and well organized trial teams, as well as observing them gain knowledge of our system of justice through this 'hands' on' program is boundless."
The mock trials are not open to the public. For background information on the program visit the website at www.sdmocktrial.org.
http://www.sdcourt.ca.gov/pls/portal/docs/PAGE/SDCOURT/GENERALINFORMATION/NEWS/NEWSRELEASES/NEWSRELEASESPART1/2017-02-23%20SAN%20DIEGO%20COUNTY%20HIGH%20SCHOOL%20MOCK%20TRIAL%20COMPETITION.PDF
Categorized in: Legal Procedure