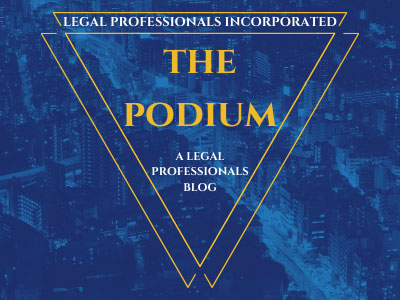 Los Angeles Superior Court Presiding Judge Daniel J. Buckley has announced that the judges of the Los Angeles Superior Court have elected Assistant Presiding Judge Kevin C. Brazile to be the Presiding Judge and Judge Eric C. Taylor to serve as the Assistant Presiding Judge for the 2019-20 term beginning on Jan. 1, 2019.
Judge Brazile has served as the assistant presiding judge of the LASC since January 1, 2017. Prior to being elected assistant presiding judge, Judge Brazile served as Supervising Judge of the civil departments and managed civil cases throughout Los Angeles County.
Before moving to the Mosk Courthouse in 2007 to hear unlimited civil trials, Judge Brazile was the site judge at the West Covina Courthouse and he has also been assigned to the El Monte and Glendale Courthouses – hearing arraignments, misdemeanor and felony trials, as well as felony preliminary hearings in those assignments.
Judge Brazile has served as a voting member on the Judicial Council of California (JCC) and he is the current Vice Chair of the Judicial Council's Advisory Committee on Providing Access and Fairness. He has also served on the Judicial Council's Civil and Smalls Claims Advisory Committee. In addition, Judge Brazile has served on the California Judges Association (CJA) Executive Board and he served one year as vice president of CJA. He has also served as a member of the California Judges Association Foundation (CJAF).
Judge Brazile was appointed by Gov. Gray Davis and took his oath on Jan. 10, 2003. Prior to his appointment to the bench, he was a deputy county counsel for the County of Los Angeles from 1984 through 2002 and he served as division chief and assistant county counsel for the General Litigation division.
During his 18 years with the County Counsel's Office, Judge Brazile worked as a civil trial attorney in both state and federal court, and successfully argued the case of Conn vs. Gabbert before the United States Supreme Court. He also argued appeals before the U.S. Court of Appeals for the Ninth Circuit and the California Court of Appeal.
He earned his Juris Doctor (1983) and Bachelor of Arts (Cum Laude), degrees from the University of California, Los Angeles, and was admitted to the California Bar in June 1984.
Judge Taylor was appointed to the Inglewood Municipal Court in 1998, serving as Presiding Judge prior to trial court unification. He was subsequently appointed Superior Court Site Judge for the Inglewood Courthouse. In 2001, he was appointed Assistant District Supervising Judge of the Southwest District. From 2002-03, he served as Supervising Judge of the Southwest District. In 2011, he was elected to the Superior Court Executive Committee, serving from 2011-13.
In 2003, Judge Taylor was elected President of the California Judges Association ("CJA") after serving on its board for two years. While president, he was an advisory member to the Judicial Council of California. In 2015, he became the first judge to be elected for a second time as President of CJA, and to again serve on the Judicial Council.
Chief Justice Ronald M. George appointed Judge Taylor to the Judicial Council's Access and Fairness Committee for its 2000-03 term. He also served on various Judicial Council education and fairness working groups, and serves on the Steering Committee for the Judicial College.
Prior to the bench, Judge Taylor served as a Deputy County Counsel for Los Angeles County, practicing in the Civil Litigation, Sheriff's Civil Defense and Public Works Divisions. He also practiced as a litigation associate at Sonnenschein, Nath and Rosenthal, and the former law offices of Pettit and Martin. In 1986, he served as an extern to California Supreme Court Justice Allen E. Broussard.
Judge Taylor holds a J.D. from the University of Virginia School of Law and a B.A. from Dartmouth College. He is currently a trustee of the Cate Preparatory School and a member of the Dartmouth Alumni Council representing Southern California. He has also served as an adjunct professor at Loyola Marymount University in the Department of Communications since 2013.
http://www.lacourt.org/newsmedia/uploads/14201810415594318NRPJElection.pdf
Categorized in: Court Notices