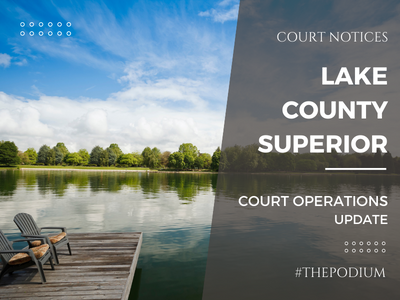 Jury Service
Nearly one year ago the Governor and the California Department of Public Health removed all physical distancing limits. For the last several months the cases rates and hospitalizations locally have remained relatively low and stable. Accordingly, effective June 29, 2022 jury selection will return to the Lakeport Courthouse at 255 N. Forbes Street, Lakeport. In cooperation with the County of Lake, when possible the jury check-in and orientation process will occur in the Board of Supervisors chambers.
Remote Proceedings in Criminal Cases
Effective July 1, 2022, the remaining Statewide Emergency Rules will be rescinded. As a result, all criminal calendars except daily in-custody arraignments will return to in-person appearances.
Click here to learn more.
Categorized in: Court Notices