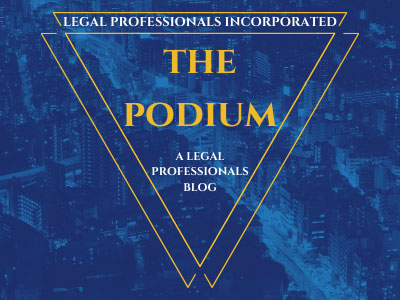 Although there is a lot of grumbling in the legal community right now, I have to admit I love Judge Riemer. Judge Riemer and the court are enforcing case management procedures which he discussed at an RCBA roundtable a couple weeks ago. Basically, these rules have been in place all along; they are just enforcing them now. Here is a brief outline of things you should calendar as a secretary/paralegal:
1. Summons/Complaint – defendants must be served and proofs of service filed within 60 days of filing the complaint. Cross-Complaints must be served and POS filed within 30 days of filing the cross-complaint. Failure will result in an OSC re sanctions.
2. Authority for plaintiffs to grant extensions for responsive pleadings is limited to a maximum of 15 days. Plaintiffs/cross-complainants are required to file a request for entry of default no later than 10 days after the time for service of the responsive pleading has elapsed. Failure will result in an OSC re sanctions to issue.
3. The Court will review the calendar 1-3 court days in advance. CMCs and OSCs may be removed from the calendar or continued without notice. It is up to you to check the court's calendar. The online docket will be updated by 3 p.m. one court day prior to the scheduled hearing (if not sooner).
4. Case Management Statements are required to be filed 15 days prior to the CMC. Failure will result in an OSC re sanctions to issue. Make sure your attorney has completed Question 4.b. and has described the nature of damages suffered and approximate amount of general/special damages. Merely stating that plaintiff has suffered damages is not sufficient.
5. Jury fees are required to be deposited on or before the initial CMC date. Failure to do so will result in forfeiture of the party's right to a jury trial.
6. Trial dates will likely be set at the Trial Setting Conference. Be prepared as outlined in procedures. All trials are set in Department 1 (trial assignment master calendar) for Fridays at 8:30 a.m. Parties MUST comply with Local Rule 3401 and bring the documents specified (joint exhibits, joint witness lists, etc.). No exceptions! Sanctions may be imposed for failure to comply.
7. If an OSC is set, declarations shall be filed 4 court days prior to the OSC. Failure to file a declaration may constitute an admission. The date of the OSC shall be noted directly beneath the title of the document.
There is much more and it is highly suggested that you read all the procedures https://www.riverside.courts.ca.gov/civil/Dept%201%20procedures.pdf?rev=1560286732 and tape a copy to your attorney's computer monitor so he/she reads it as well.
[Provided by Shaylene Cortez, CCLS]
Categorized in: Court Notices