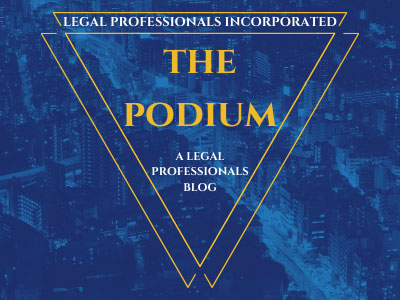 Today (July 19, 2018)the State Bar of California continued its discussion about important governance reform and accountability measures designed to ensure that the agency is meetings its public protection mandate in the most effective and efficient ways possible.
The 2017 Governance in the Public Interest Task Force made a recommendation that the State Bar evaluate the form, function, and structure of many of its advisory bodies. This recommendation is contained in Appendix I of that Task Force's Report.
This is the natural next step in continuation of the governance reforms undertaken by the State Bar in the past several years, including the separation of trade associational functions from the regulatory functions of the new State Bar.
The Board of Trustees discussed the most recent thinking on the form, function and structure of the various sub-entities that serve as advisory commissions to the Board. The Board did not take action on this topic today, and the discussion will guide a report and anticipated policy decision at its September meeting.
The State Bar Trustees and staff conveyed gratitude for the dedication and hard work of volunteers serving on committees. The Appendix I review builds on their hard work and is an opportunity to identify additional regulatory systems going forward.
"This review is about making sure that the State Bar is best serving the public, and that our governance aligns with our mission and mandate. Another part of this discussion is to help determine whether the Board of Trustees has the proper oversight of all areas of the State Bar's work, including sub-entities such as advisory commissions," said Joanna Mendoza, Chair of the Programs Committee of the State Bar's Board of Trustees.
"Following today's discussion, staff will incorporate feedback from all parties and prepare additional information and proposals based on guidance from the Board of Trustees. We look forward to supporting the Board in ensuring that all State Bar committees are necessary, have role and responsibility clarity, and are aligned with our mission," said Leah Wilson, Executive Director of the State Bar of California.
Highlights of the discussion included:
Given the State Bar's recent reforms and clear public protection mandate, whether and what kind of changes should be made to sub-entities to ensure accountability, impact, and efficiency. Particular discussion points included size of sub-entities, lines of authority, clear roles, accountability, and State Bar mission alignment.
The optimum structure and composition of State Bar sub-entities, including the Committee of Bar Examiners, California Board of Legal Specialization, California Commission on Access to Justice, and others.
Whether to maintain a long-standing status quo governance structure or whether upgrades are warranted.Whether separate committees are the most effective way to ensure a focus on a core parts of the State Bar's mission, such as access to justice.
http://www.calbar.ca.gov/About-Us/News-Events/News-Releases/state-bar-board-addresses-governance-reform-and-accountability-measures
Categorized in: Court Notices